Picture of the Day is a bridge sculpture across the Arkansas River in Wichita taken by CatDancing.
While many artists are born in Kansas and then go into the world just as many find their home on the Great Plains and that what we're showcasing this week. Birger Sandzén was was born in Sweden, the son of a Lutheran minister and an accomplished watercolorist. A protégé of Anders Zorn, Sandzén showed an interest in art at from early age, and at the age of 10 joined Cathedral School situated in Skara, to study art under the tutelage of Olof Erlandsson.
After stops in Stockholm and Paris he made his way to the only other city that could compare, Lindsborg.
Picture of the Day is a fantastic example of public art found around the state with this particular piece coming to us from Newton taken by Patrick Wiedenbener.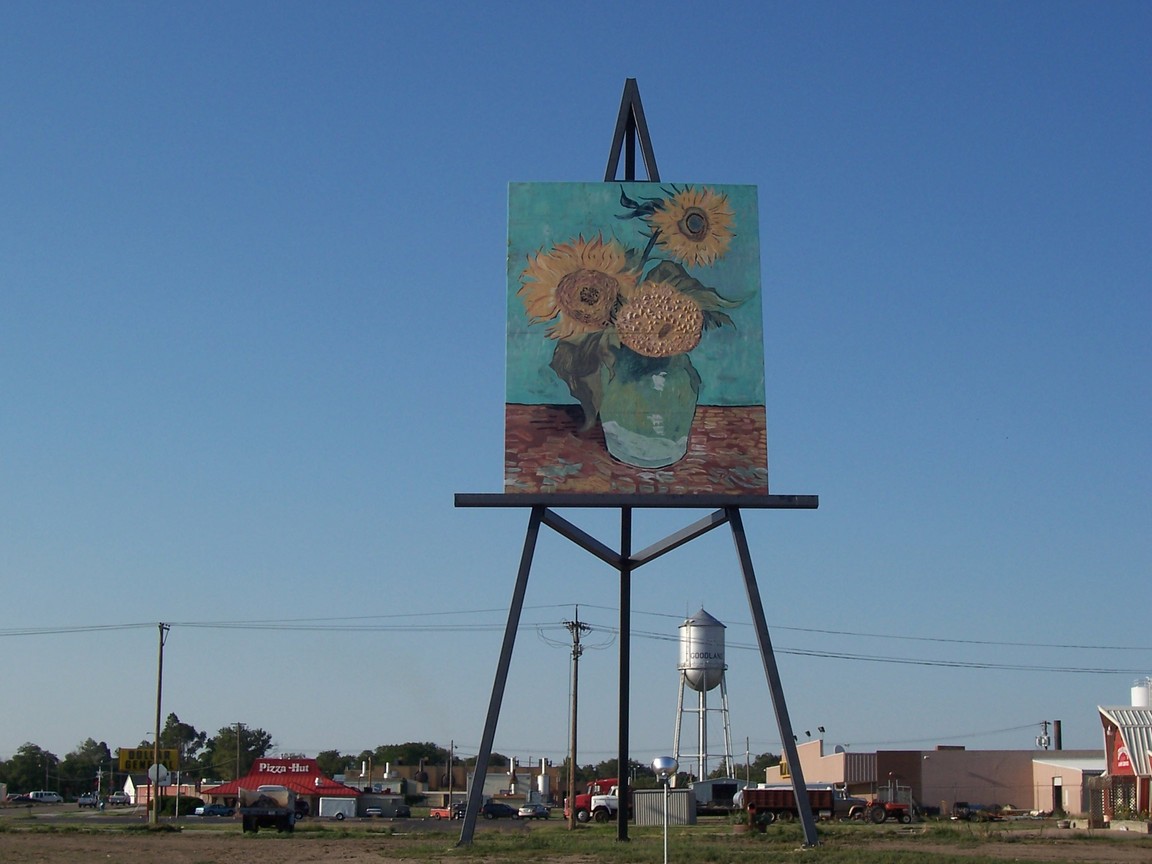 Along I-70 thousands of bleary eyed travelers will pull over to make sure they aren't seeing a mirage.  In Goodland, as an homage to the sunflower industry, stands an 80 feet tall replica of van Gogh's "3 Sunflowers In A Vase." To learn more visit Roadside America.
"Whether it was post-Depression-era angst, the Beat generation's age of exploration, Vietnam War resistance or 1980s venomous debauchery, Hopper's performances reflected the shifting psyche of America's cultural landscape." - New York Times
A photographer, artists, filmmaker, and actor in over 100 movies including Rebel Without a Cause, Easy Rider, Apocalypse Now, Blue Velvet, and Hoosiers was born the son of a son of a farm girl and a railroad mail guard in Dodge City in 1936. His work will soon be exhibited at the Museum of Contemporary Art in LA.